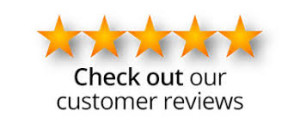 Please leave a Review about our Service
At Body Work Repairs Newcastle we like to look after our customers and we appreciate people taking the time to add positive comments as the majority of our work is through recommendation.
Customer satisfaction is one of our main priorities along side providing a reliable and efficient service to every customer existing and new.
"
What an amazing job done by these guys, the replacement part is perfect, you wouldn't know anything had happened. Would highly recommend them
"
"
Very quick and professional job car super cool now would highly recommend.
"
"
If you require Body work repair work this is the garage to take it to very professional outfit
"
"
I has a smashed Indicator you fixed it the same aday for me good servcie offered.
"
"
Done a brilliant job on my saab thanx highly recommended
"
"
Excellent job and customer service! Highly recommend them
"
-
Nicola 'Straughan' Hall
Accident Repairs newcastle
★★★★★
"
I would like to thank Tony and team for collecting my car after a accident and doing a great job on the repair 10/10
"
Please leave a Review about our Service